Now available:

Cost-effective drone alerts, on-demand
The latest in our suite of advanced range of solutions, our Drone Alert Service (DAS) is providing users throughout London with enhanced drone detection capabilities, in one cost-effective platform. Be one of the first to know by registering your interest today.
Deployed in less than 24 hours for users, DAS provides you with real-time situational intelligence on drone activity, as well as historic data on drone movements and trends in your geofence, to inform rapid and confident responses.
Close the window of vulnerability
Safeguard assets
Assess risk credibility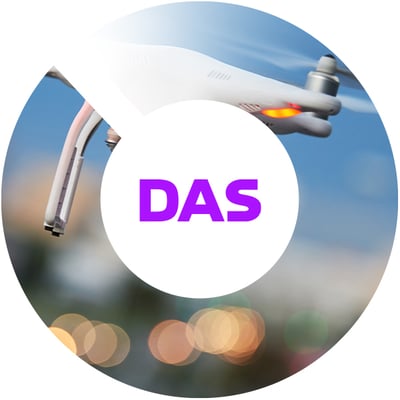 Enhance your situational intelligence
Rapidly respond to drone incursions throughout the London area. Next-level situational intelligence equips users with a critical understanding of drone use at any point in time around their specific site, while 3 years of historic data can be leveraged to gain a deeper understanding of ongoing activity.

Built with accessibility in mind
DAS removes key barriers to entry, eliminating common obstacles such as expensive hardware purchases, necessary user training, or navigating complex licences. Instead, an intuitive dashboard provides access to the necessary insights, and can be accessed by almost any device.

Full support throughout
DAS comes with full support from our expert team. Whether users want to widen their coverage or have a specific query, our helpdesk and email services are designed to make sure that you're always using our tools with confidence.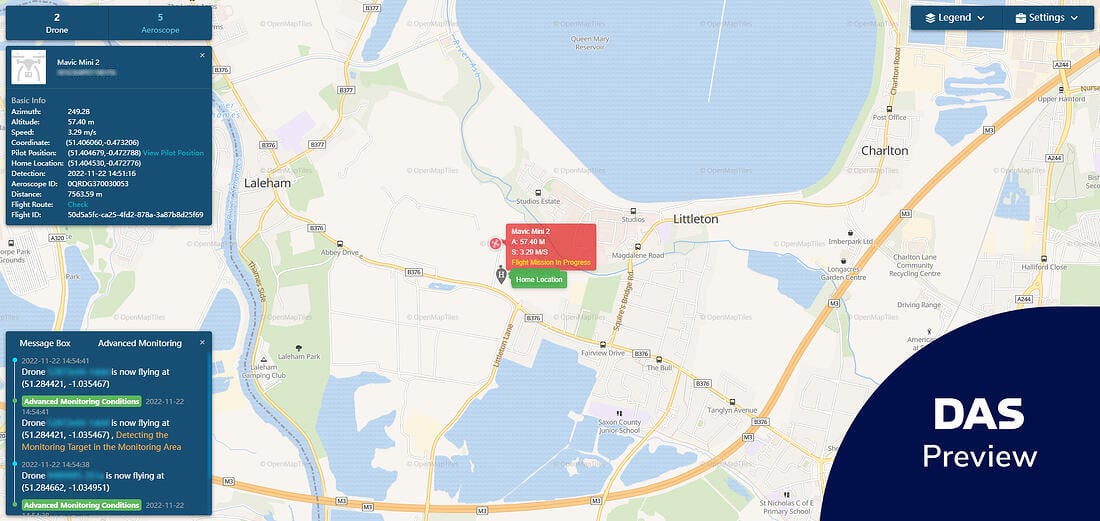 Through our Drone Alert
Service
we're empowering
teams to creat
e safer spa
ces through a bespoke
, on
-demand, and easy-to-use
sol
ution.